Ocean Export of Frozen Products
We have huge overseas agent service networks that span the globe, which can offer perfect, professional and comprehensive
 ocean transport services for customers.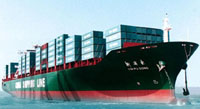 Air Export Of Frozen Products 
Business operations including air transport, sea-air transport and transfer transport of frozen foods from Ningbo and 
Shanghai international airports to those around the world, air business consulting and other business related to air 
transport. Our experienced business personnels can offer various transport plans with different routes and different 
freights to customers. Relying on our practical and robust style of work for years, we keep close and great business 
relationship with airline companies in the industry, win their support, and get their promises for best price and adequate
 space. Our successful operation experience for years is able to provide the best, the fastest and the most excellent
 services for customers.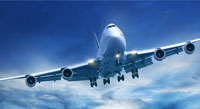 Frozen Hazardous Chemical Cargo
  Based on the powerful advantage of space booking, our company choose and determine the routes according to the
 differences between IMO (International Maritime Dangerous Goods Code) and IATA DGR (International Air Transport 
Association Dangerous Goods Regulations) as well as different properties of different chemical products, and also
 offer very competitive prices for customers by saving the transport costs under the safe and timely transport of goods. 
In addition, senior customer services and space booking and being familiar with each shipping company's requirements
 for dangerous goods and booking procedures make us be able to provide flexible and various dangerous goods export 
services.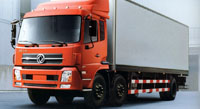 Large Bulk Cargo Transport
  Mainly provide bulk frozen cargo fishery ocean transportation from Ningbo and Shanghai ports to worldwide ports.
Also undertake break bulk ship business exporting from ports in China such as Shanghai, Qingdao and Guangzhou.